The Q1 2009 release of the RadControls for WinForms suite introduced pretty neat features in the RadScheduler control which were thoroughly described in this blog-post that came out a couple of days after we uploaded the new version. However, while designing the examples for the RadScheduler control (which you can find in our Demos Application) an idea for a brand new control came out - the RadSchedulerNavigator :
Designed as a separate component, the RadSchedulerNavigator can be easily bound to a RadScheduler instance both in the Visual Studio Designer and in runtime. The control serves as a convenient UI for navigating between the different views and also shows information about the time period which is displayed in the currently active view in the RadScheduler. The user can also show or hide the weekends by using the "Show Weekend" check-box exactly as in Microsoft Outlook UI.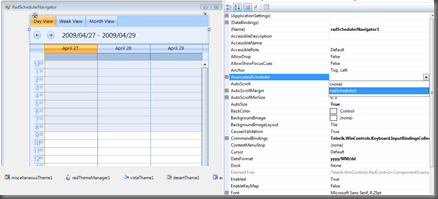 Since it is built on our powerful Telerik Presentation Framework, the RadSchedulerNavigator can be easily themed by using the Visual Style Builder, and the combination of this and the ease of use make the control a sweet addition to the bunch of new features that came (and are to come) with the new release of the RadScheduler control: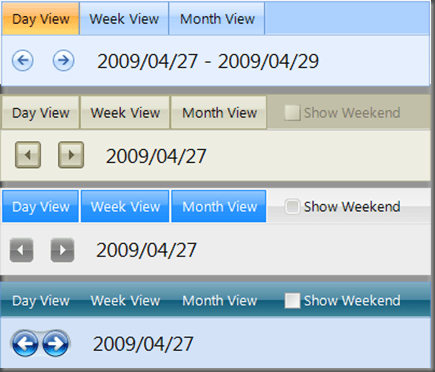 Enjoy!