On this episode of Eat Sleep Code, Ed Charbeneau and guests David Giard, Sam Basu, and Michael Crump share their mobile development experiences in a panel discussion. This episode was recorded with a live audience at Codestock 2015.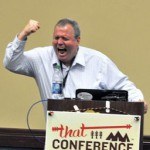 David Giard is a former accountant and a former biochemist, who has been developing solutions using Microsoft technologies for over 2 decades. Currently, David helps people build solutions in his role as a Microsoft Technical Evangelist. David has been very active in the developer community, speaking at numerous major conferences, code camps, and user groups; helping to lead user groups; and helping to organize conferences and other geek events. He is the host and producer of the mildly popular online TV show Technology and Friends. He is the co-author of the Wrox book Real World .NET, C#, and Silverlight. You can read his latest thoughts at www.DavidGiard.com. His hobbies include video, photography, sports, and embarrassing his sons.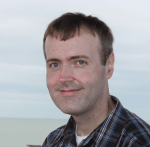 Michael Crump is a Microsoft MVP, Pluralsight and MSDN author as well as an international speaker..
He works at Telerik with a focus on everything mobile. You can follow him on Twitter at @mbcrump or keep up with his various blogs by visiting his Telerik Blog or his Personal Blog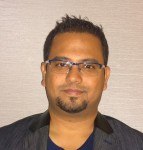 Samidip Basu is a technologist, Apress/Pluralsight author, speaker, Microsoft MVP, believer in software craftsmanship, gadget-lover and Developer Advocate for Telerik..
With a long developer background, he now spends much of my time advocating modern web/mobile/cloud development platforms on Microsoft/Telerik stacks. His spare times call for travel and culinary adventures with the wife. Find out more at http://samidipbasu.com.