jQuery UK
wrapped us all in its magic from beginning till the very end.
An amazing conference took place in Oxford, UK last Friday (April 19th). Themed "Alice in Wonderland", the pre – conference jQuizzy pub quiz was a nice touch on behalf of the organizers – puzzling over questions while sipping nice ales is the way to enlightenment (and to a Kendo UI Complete license for the winner, of course)!
Great speakers like Mozilla's
Brendan Eich
,
Richard D. Worth
of the jQuery foundation opened up the conference day. For us, it was quite rewarding to connect with developers and existing customers, getting feedback and spreading the word about Kendo UI.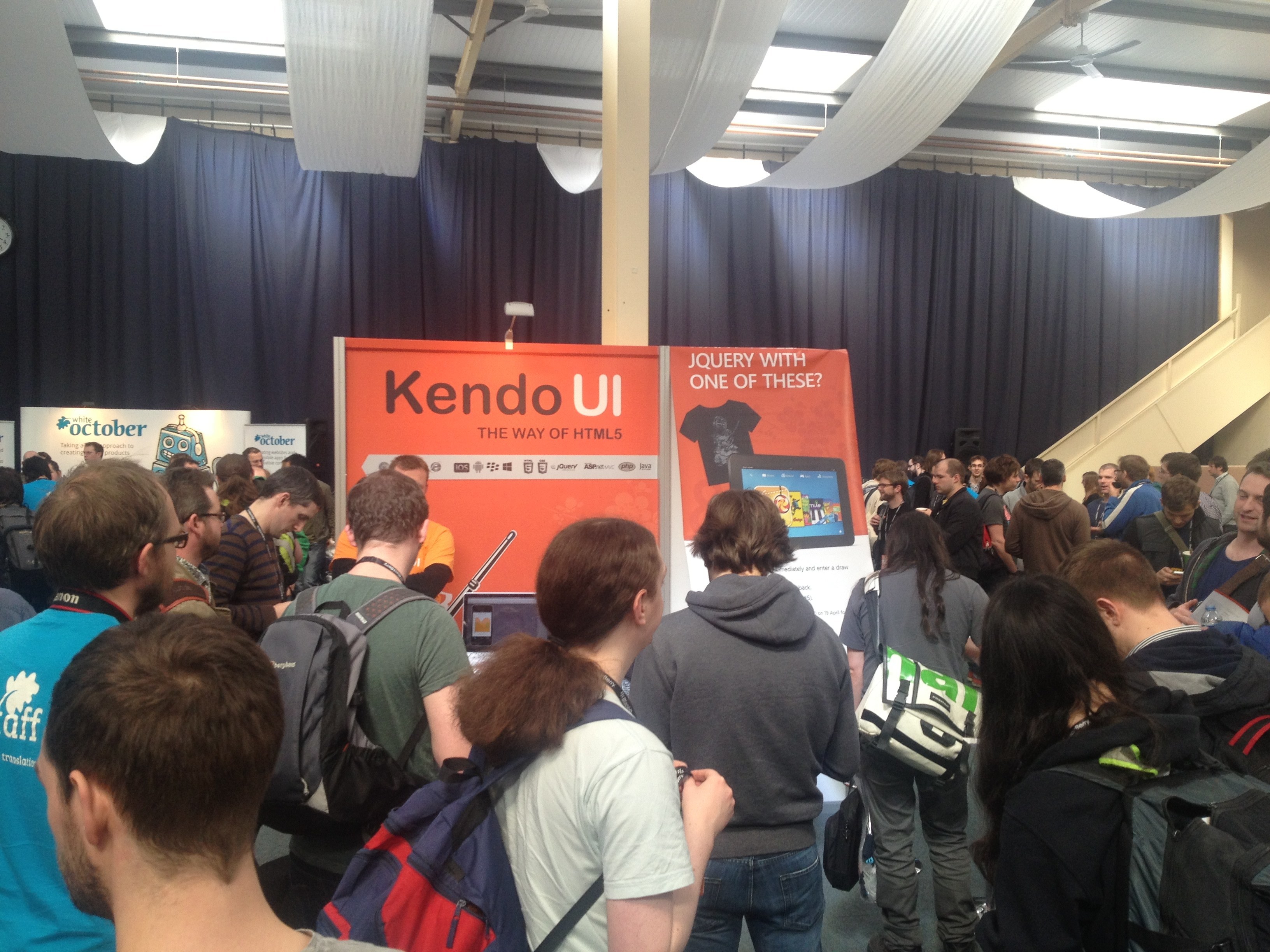 This year's after party (named jBeery!) rocked hard, with lots of branded beer, ice cream and burritos, right at the same venue. We hope that you got a taste of it!