I've made small demo how to export the grid content to a PDF file and show the result using RadWindow: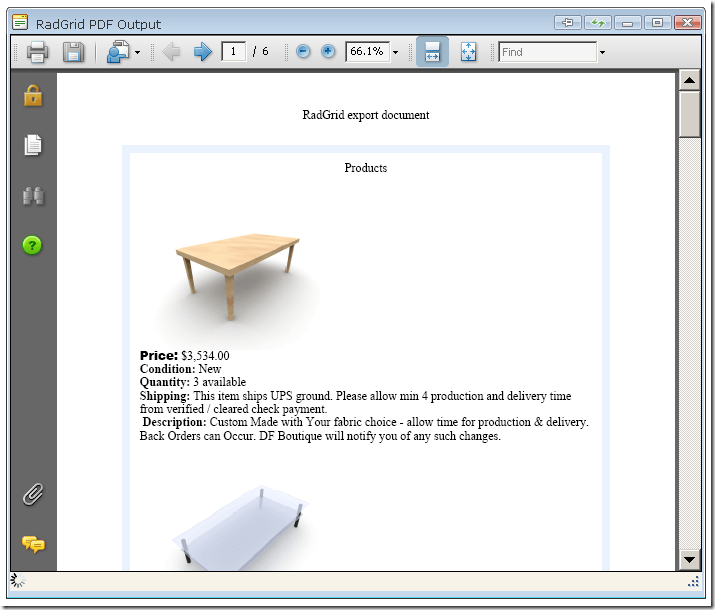 When you click the "Export" button in RadToolBar
the page will be reloaded and if the export is successful the application will open RadWindow to show the exported file. Initially the "Delete" button is disabled however once the window is shown the button will be enabled. To delete the exported file you can click the "Delete" button or just close the window.