A bit tired this morning, we're chilling with the remaining swag at our lunch table and about to wrap up. But we just got interrupted as one of the speakers is conducting his session in the lunch room. Eric from EMC has decided to speak to the group about their tweets acknowledging that everyone is sick of Agile talk and wants something new. He's asked everyone who has an issue to come up and announce their problems (not personal ;)) and seek out a group to provide advice. Actually a very impressive conference move. They also asked everyone to play musical chairs. Nicely done, very Agile of you #ALMSummit.
Moving on, at the tech reception last night, we had quit a few demos and inquiries about TeamPulse. Yes, we have TFS integration and no you don't have to have it. Check out TeamPulse if you want to learn more. The attendees really kept Dave Harris busy firing questions at him left & right.
Our party at Parlor Billiards was a hit last night. We doubled our expected attendance and the guys & gals enjoyed both the billiards and the free drinks & apps. It was a relaxed atmosphere with lots of ideas and strategy between playing pool and discussing the conference. Thanks to everyone for coming!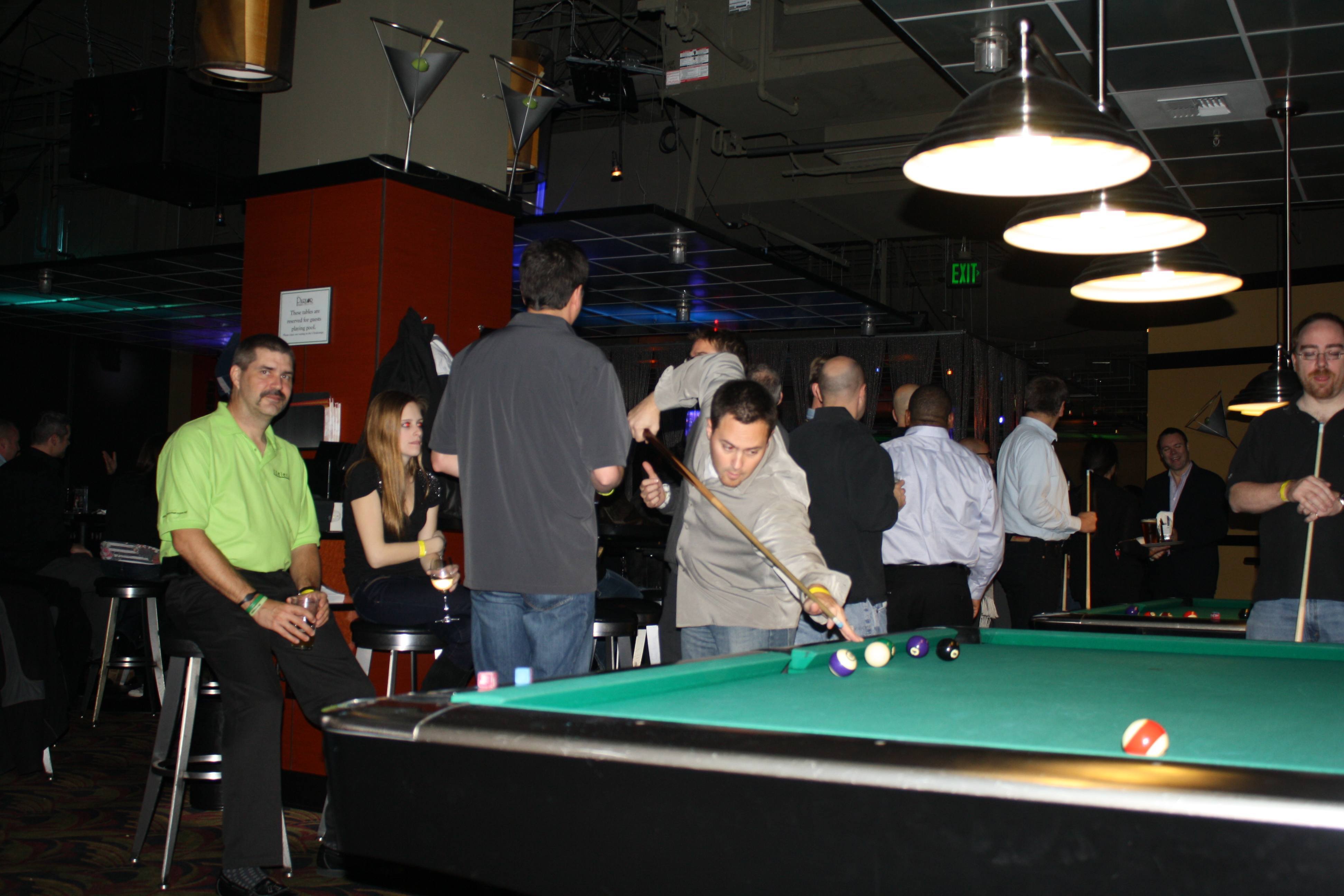 As for give a ways, I'd like to congratulate our Samsung HD LED monitor winner - Glenn Thimmes from Utah. He was telling his friends last night he never wins anything, but we've proved him wrong :-). Enjoy your brand new monitor!
Also, congrats to Chad Green from the Louisville .NET Meet Up Group leader who won the Digital Photo Frame seen below. He happens to be planning the event CodePalooza coming up next spring which Telerik will be sponsoring. Check it out if you're interested in attending.
Overall the conference has provided value to Telerik and we hope we have provided value to the attendees. Feel free to leave feedback here. Hope to see you again next year Seattle!