This question is locked. New answers and comments are not allowed.
Progress Control Panel supports parallel versions if the product supports parallel installations.
Parallel installations are supported only for versions with different major version index. For example, both 2014 Q3 and 2015 Q1 can be installed at the same time, but not 2015 Q1 and 2015 Q1 SP1, so 2015 Q1 will be automatically removed.
The default behavior of Progress Control Panel is to uninstall any previous versions installed, when installing a newer version. This is done because having many parallel versions may use a lot of hard-disk space. You can change this behavior, so all parallel versions remain installed, from Progress Control Panel's option screen (Figure 1), by checking the Keep previous parallel versions checkbox.
Figure 1 - Keeping previous versions installed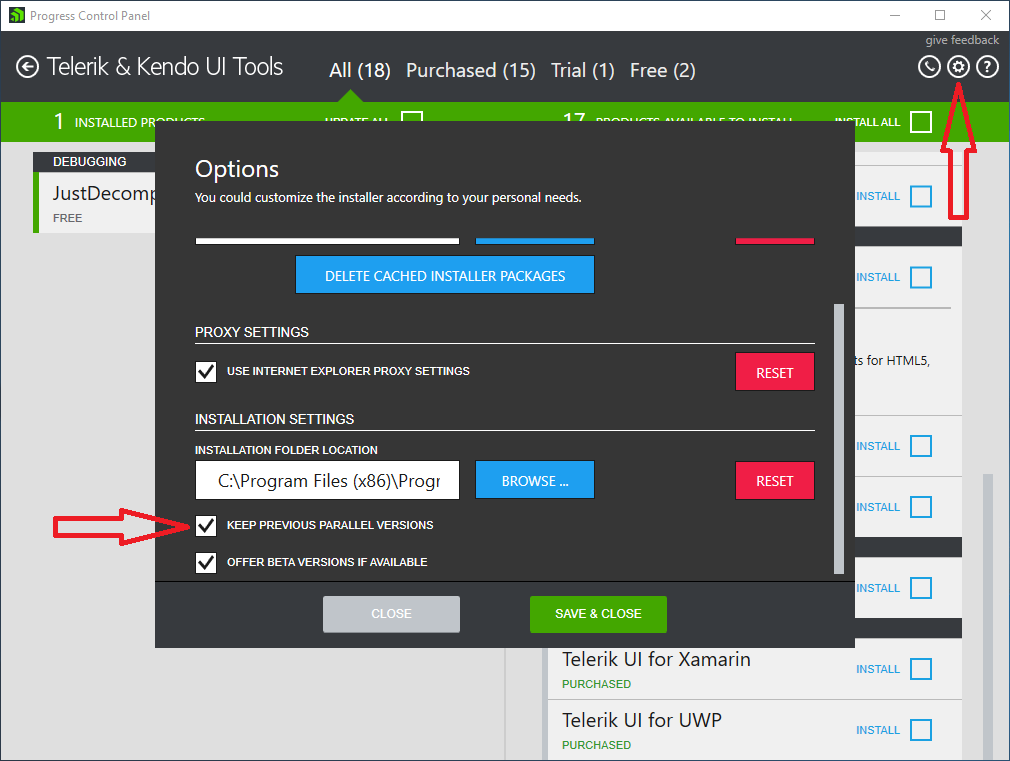 All products support parallel installation, except the following:
JustAssembly
JustDecompile
JustMock
TestStudio
Regards,
the Telerik team