I need to explore the traffic from one program.

The program makes something like a connection through the WebSockets.

Fiddler displays this: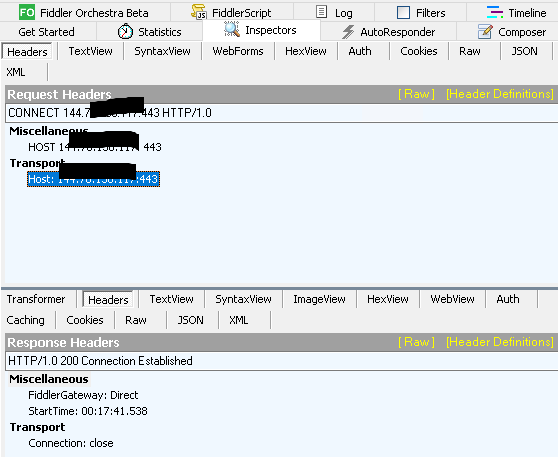 Request Headers: `CONNECT 144.***:443 HTTP/1.0`

Response: `HTTP/1.0 200 Connection Established`

End empty body.

But httpanalyzer displays full information after that response, and that information continues flowing. Very likely like WebSockets (one connection and receive more answers).


And fiddler display zero traffic.

How can I explore such traffic through the fiddler?

Updade1: No websockets icon and websockets tab