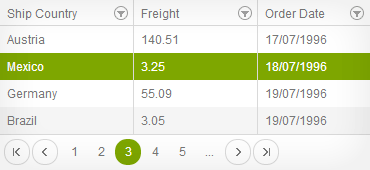 Grid
A feature-rich grid supports intense data operations, such as editing, paging, sorting, filtering, grouping, aggregating and hierarchy with desktop-like performance.
See demo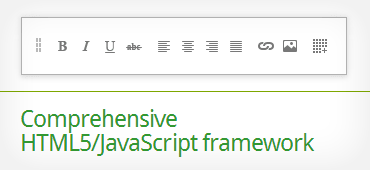 Rich Text Editor
A real in-browser editor with all the essential formatting features plus a myriad of custom tools, dropdowns, dialogs, and image uploads.
See demo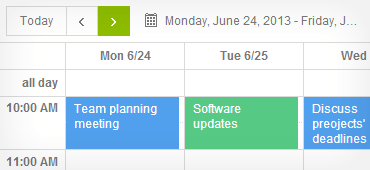 Scheduler
Display day, week, and month views, group horizontally and vertically, and enjoy out-of-the-box templates. It's an Outlook calendar in your browser!
See demo