The Angular Renaissance is here! New brand, new logo and a brand new website!
Join the Angular Renaissance webinar to learn more about all the exciting Angular v17 secrets and surprises!
What we'll cover during the webinar: 
The new website, Angular.dev — All that entails

The new brand

New control flow syntax

Native Angular deferred loading

CLI Updates — some ng new defaults

standalone is default
routes are default
and more!

SSR & Hydration Updates

New default build system (Vite + esbuild)

Upcoming for Angular 18+
By the end of the webinar, you'll be fully equipped with everything that you need to successfully continue your Angular journey! 
The Speakers: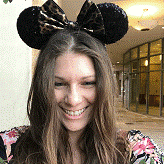 Alyssa Nicoll
Developer Advocate for Kendo UI for Angular & GDE, Progress
Alyssa is an Angular Developer Advocate & GDE. Her two degrees (Web Design & Development and Psychology) feed her speaking career. She has spoken at over 30 conferences internationally, specializing in motivational soft talks, enjoys gaming on Xbox and scuba diving in her spare time. Her DM is always open, come talk sometime.