We all check the weather before we leave our homes, when planning our business trips, when we take our loved ones on vacation. The weather is something we talk about and we all have our own way of reacting to it as it more often than not it affects our mood. So how do we deal with it? We try to stay informed and the coolest way to do that is with the Telerik's Weather Station application.
The Weather Station was designed to mimic a real world weather application. By navigating through the map-based user interface, you can both select some of the pre-populated cities as well as utilize the load-on-demand search box to look for other cities not on the map. Not only can you see a quick preview of the weather by hovering over each city, clicking on the weather icon will bring you to a much more in-depth look at the current weather as well as extended forecast. Best of all, you can customize your experience by adding your own locations to favorites for quick access upon returning to their weather station.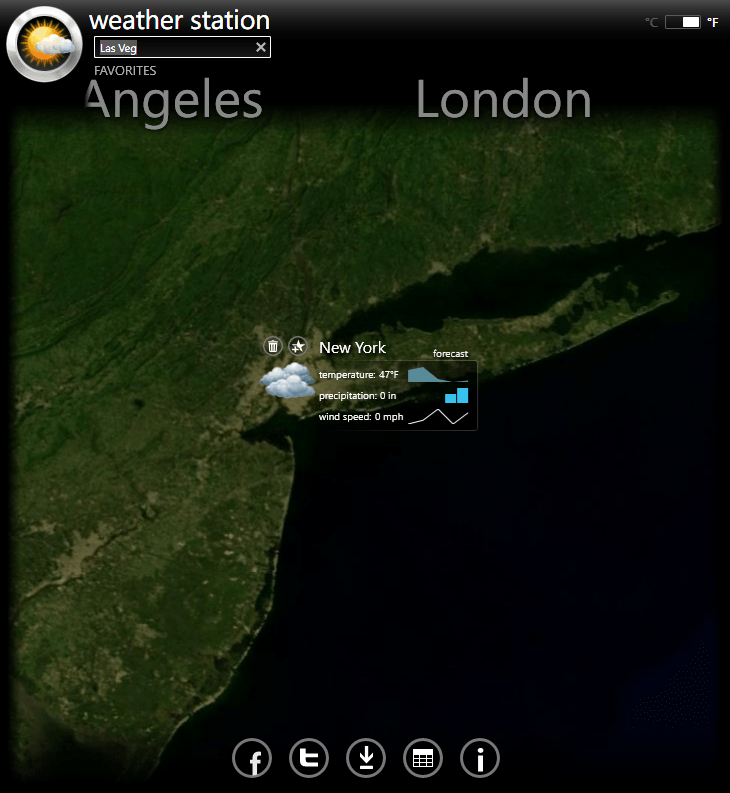 Taking advantage of the full power and versatility of Telerik's data visualization controls (by utilizing the map, chart, gauge, sparklines, and grid as core presentation elements) this application provides a look at how you can combine various Telerik RadControls to create a seamless and engaging experience.
We all love singing in the rain, but we also bring our umbrellas along … just in case.
P.S. You can check the demo online or download the source code.